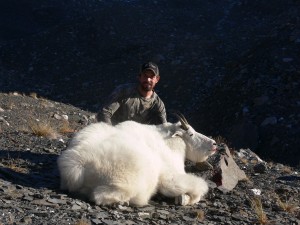 Tom Kotlarz – Guide/Outfitter
I was raised in the East Kootenays on a cattle ranch, with hunting, fishing, and hiking being just a few of my favourite outdoor activities.
Following my love for the outdoors, I took a Bachelor of Science degree studying environmental science and wildlife biology at the University of Alberta. By using my education, I strive to keep up to date with modern wildlife management to ensure that overhunting does not occur, leading to a sustainable and healthy wildlife area. It was while taking friends and family into the outdoors, I realized how enjoyable it is to introduce people to the wonders of nature and decided to get into the guiding business. By running Silent Mountain Outfitters, I now get to do this all the time!
Corey Allen – Head Guide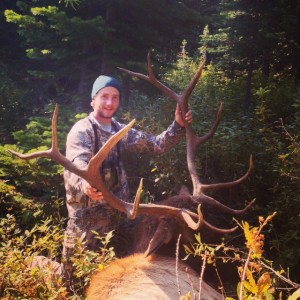 I was born and raised in Cranbrook, B.C. The Outdoors has always been a passion of mine, whether it was fishing with my Grandfathers, hunting with my Father, or hiking/camping with friends.
I earned a scholarship in hockey to the University of Central Oklahoma where I studied wildlife biology. After leaving school – and the flatlands – I knew that I wanted to guide because it would allow me to be in the mountains for the best season, Hunting (Fall and Spring), and follow in my Father's footsteps who also guided for 25 plus years. There is no better feeling than watching a client harvest an animal during a hunt of a lifetime. Even if they had previously been cursing me for taking them "straight to the top", to go after it!
Hidde Van Der Kamp – Head Guide
Hidde moved to Canada at the age of 9 along with his family. They settled in central Alberta where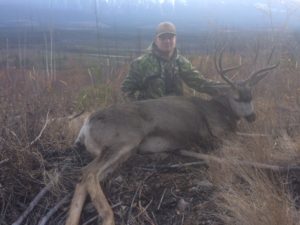 they own and operate a dairy farm. Hidde's love for the outdoors quickly grew once he moved to Canada, his curiosity and motivation to know what was beyond the next hill, tree, or field led to the young man we know today. He is knowledgeable of the woods and has a great appreciation for the animals and the challenge they present. At a young age he was also fortunate enough to experience the art of hunting with dogs. Once bit by the bug Hidde never looked back and is now the proud owner of his own pack of hounds. When the whitetail woods and farmland weren't enough of a challenge anymore he was lucky enough to get the opportunity to guide in the East Kootenays. This is where he now resides most of his time running dogs, hunting, and exploring the beautiful scenery. If you are looking for a challenging hunt with a guide who has a great sense of humor and a love for satisfying clients than Hidde is your man. We look for forward to seeing you out in the woods!